When is Enough "Enough"?
I was listening to a clip of an interview that I had given to BlogTalk Radio Host – Corey Poirier (Conversations with Passion) and reflecting on the clip he had chosen. I was discussing my recent attendance at Deepak Chopra's event in Halifax and commenting on the phrase Deepak had share which I think sums up our financial woes so nicely. He said this: "We spend money we don't have, to buy things we don't need, to impress people we don't like." And I believe that be so true. We put ourselves in debt for what? To make us look and feel better.
Shortly after I was reading a story in a book given to me by someone who cares about be deeply and knows me well, and I came across this passage which I am sharing with you here. I think this speaks to what I said above and sums the whole thing up so nicely. So read on and reflect and feel free to share your reflections with us by commenting on this post.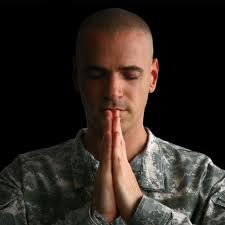 Redefining "Enough" – Timber Hawkeye, Buddhist Boot Camp
Sure, it would be nice to eat out every night, sleep on a much more comfortable mattress, have a fancier phone and computer, but I don't want to work 40 hours a week to be able to afford all that.
I don't feel that I sacrificed those things by choosing to work 20 hours a week; I simply exchanged them for what I personally want even more: getting off work at noon, going swimming, hiking, volunteering, playing tennis and volleyball, writing, reading, you name it. I wouldn't be able to do all that with a 40-hour-a-week job, and "things" don't make me happy, but all that free time sure feels great for my health (mental, spiritual, physical and emotional).
It's a question of what you want MORE out of life, and whether your daily decisions reflect your answer, ya know?
We make our own choices; we pay our prices. Some people love their full-time job, and I think that's awesome. But what if more people switched to a 2-hour workweek? We would immediately double the number of people employed, and they would automatically be twice as happy with all that free time to spend with their family and friends. Am I crazy for thinking that we need THAT a lot more than we need to buy more STUFF?
There is a difference between the cost of things and the price of things,. The COST of a new smart phone, for example, is about $400, but he PRICE is about two weeks of work (f your salary is similar to mine).
I get a lot of e-mail from people who say things like, "I really hate my job and want to simplify my life, but I NEED this job to pay for my car insurance, car payment, cell phone bill, mortgage, living expenses, etc.". My answer simply reflects back that the smart phone, car payments and other extras are all choices that we make, and the price we pay for those things isn't in dollar value so much as what we have to DO in order to pay for them.
Go a whole day without complaining – then a lifetime!
…..
Happy Finances!
Namaste. 🙂