When should you rent a couch?
I have to say that one of the most recent trends I am seeing concerns me greatly. Renting Furniture and Appliances! At first I thought I was misunderstanding. "So, if you don't pay it, you lose the furniture and all of your money, correct?" I asked. The very distraught couple across from me, who according to their budget cannot afford the $300 per month they are paying for their furniture, nodded with sadness.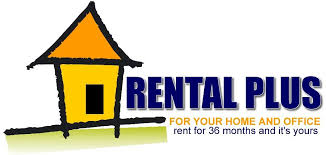 I asked them, because I just couldn't quite comprehend the level of thinking that would possess someone to rent furniture (I can't recall the last time I bought furniture new now that I think about it) why they chose to enter into this high-interest agreement in the first place,  committing $300 per month when they could have bought something each month for that amount of money and owned it outright, when they obviously could not comfortably handle that payment per month, in an age where you can buy good-used furniture and appliances for dirt-cheap from various sources these days. Of course I knew the answer before it was spoken. "We had no furniture, we needed it now, we have always had old furniture and deserved something new for once." The justification is always the same, and the points are valid. We needed it. Now. We deserve it (that sense of entitlement). But the thought process lacks one major point – does your inflow support the payment and will it support it for the duration? In this case, the duration was 3 years and the cost at the end was twice the amount the stuff costs new. So here I sat, looking at this couple, telling them they had two choices: find a way to pay the $300 per month (which meant giving up some necessities in their budget, like cutting back on groceries) or pay the money and keep the stuff. A sad situation to be in. For both of us.
So, my title to this blog is, when should you rent  a coach (or any furniture for that matter) and I believe the answer is never! With online resources like Kijiji, Craigslist and Freecycle, with yard sales and friends and copious amounts of people buying new before their old wears out, there is no shortage of good used items for sale. With discount stores and items being sold with little dings or scratches (bought my fridge with a small dent in the bottom, saved a couple hundred bucks, love that ding!)  and companies offering no-payment-no-interest deals (not crazy about these either but they can work) and low financing alternatives, there really is no reason to "rent" your household goods.
So, next time you are looking to replace or buy furniture or appliances, consider these tips:
can you fix the furniture you have? Sometimes a paint job or re-upholstering can be less costly
do you know someone who is moving and downsizing, having a yard sale or just upgrading their belongings
check out the sale items that have small imperfections or are old stock
visit online resources such as kijiji, craigslist, facebook and either look for posts or post a "wanted" item
Consider no-payment-no-interest financing BUT pay on it every month, more that the monthly amount if you are able to
Have an idea to add? We'd love to hear it!