New Year. New You. New Finances ~ "Your 2021 Financial Forecast"
10 easy things you can do TODAY to start the New Year off on the right foot financially!
In my quest to come up with some ideas on what you can focus on this year for your finances, I pulled out my Rune Stones.
For those of you who do not know what Rune Stones are, Runes are a method of divination based on a set of 25 stones. Runes may be made of ceramic, stones, sticks or draw on cards. Before the Germanic peoples of ancient Western Europe possessed a true alphabet, they used pictorial symbols to carve into stones their ideas and thoughts. They were initially depicted as parts of the human body, weapons, animals and variations on the circle, square and swastika. They later evolved to more abstract glyphs that were composed of lines resembling no particular objects.
They were called Runes from the Gothic Runa meaning 'a secret thing, a mystery'. The use of them was referred to as the Casting of the Runes.
So…I cast my Runes and these are the top 10 and the message they give you about the focus of your finances this year.
Hagalaz (Anger)
There is a need to break from constricting circumstances. There are some things beyond your control. You may feel as though you are waking from a long sleep and take some time to come to your full senses. There may be a loss before there is a gain.
Odin (the Divine) – a blank stone
The unknowable and the unseen is active in your life at tis time. In the beginning there was nothing, and in the end, nothing remains. Control cannot be used on that which does not yet exist. You may have to leap over the precipice into the void. But do so empty-handed and with utter faith. What beckons is the creative power of the unknown.
Uruz (Gratitude)
The life you have been living is at an end. However, this is not a Rune of ending., it is instead a Rune of new beginnings. There may be darkness of a tunnel leading to the new life, but the light will be brighter at the end. Prepare for the opportunity disguised as a loss.
Summary:
If you find yourself frustrated, angry or upset over your finances, this is a time to let go step into a new space. A space of not knowing. There is a freedom that happens when you surrender to the unknown. New ideas emerge. New thoughts pop in. New resources come your way. Admit that you are lost when it comes to your finances and simply let go of trying to control the situation and ask for some guidance. It may feel like you are giving up but you are simply stopping the pattern of a habit that is no longer serving you and stepping into a new pattern. One that will support you.
Berkan (Prayer)
Delve into things deeply, with care and awareness. Resistance must be dispersed first, then work may be begun. If you have dark corners, clean them out now. If you need help to clean the corners, seek an expert. Only then can the harvest ripen.
Gebo (Trust)
A union is at hand. However, do not make this a total union, keep yourself. Let the winds of heaven blow between you and your partner.
Telwaz (Courage)
Look within and delve down to the foundations of your being. There you will find your deepest needs, and most powerful resources. Examine newly formed partnerships, for there may be great works for your both to perform together. This is a rune of dedication and perseverance. Patience may be called for now. Your real enemy just might be yourself.
Summary:
You are being guided to reach out and ask for help, for guidance, for assistance to support you in determining what parts of your system are not working. The second stone, the trust stone, cautions you about putting everything in someone else's hands, it is important that you stay involved in the process. And finally, to go deep and determine what drives you. What fears do you have about money? What motivates you? What are your desires? What have you been taught about money? All of this will offer great insight into what steps you need to take to improve your financial situation.
Nauthiz (Shame) – reversed *the seventh stone in the seventh position*
Here is the great teacher disguised as the bringer of pain and limitation. Only at the darkest hour do we see just how bright the light is within ourselves. Cleansing is needed to strengthen the character. Only after great darkness will we know and see the true light.
Inguz (Faith) *the eight stone in the eight position*
Now is the time of great strength when completions can be finished and as a result new beginning started. Difficulties can be resolved and clarified. The butterfly now emerges from the cocoon. Movement may cause you to free yourself from a rut in your life. There is danger, but like the King on a chess board, the movement takes you out of check and danger.
Elhwaz (Denial) *the ninth stone in the ninth position*
There may be blockages, but even they help our progress. You may seem to be powerless at this point in time. Patience and waiting are called for. Growth is promoted through inconvenience and discomfort. Wait on the will of the Heavens.
Summary
I feel like there is a VERY BIG message here given that each stone was the number in the stone sequence that matches the number in this sequence (ie. I pulled the 7th stone for the seventh point here and so on). The Shame stone indicates that what you uncover will be uncomfortable for you. And that's ok. The greatest shifts happen that way. The Faith and Denial stones, both coming in equally as strong, remind you that this exercise, this awareness, this movement is necessary to get things going in the direction they need to go in. And that it is ok to feel powerless in the process. It is the surrender to control that propels you forward.
Wunjo (Serenity)
The shifts that were due are completed, the branch now bears fruit, and you can now reap the harvest. Knowledge transforms itself into understanding. Through new clarity existing ambitions, goals, or plans may be seen for the limited undesirables they are.
WOW! The completion. The shift moves you exactly where you need to go! You just need to trust, allow and be brave to step into it!
Unsure how to do that? No worries. We are going to continue this conversation in the next few posts and expand upon the meaning of each message.
Wishing you all happy, healthy finances.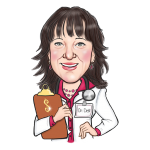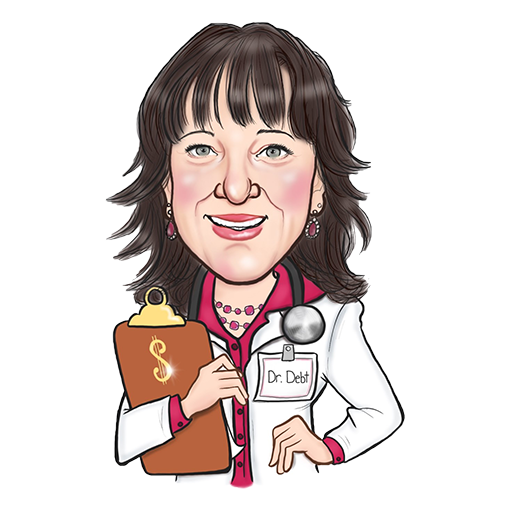 Mary Ann
aka Dr Debt
(Licensed Insolvency Trustee, Allan Marshall & Associates Inc.)