Saving Money on your "last-minute" Christmas Spending
I know it is just under a week to Christmas Day and these tips may seem to be a bit late, but for anyone doing last-minute shopping, there is something here for you too! And for those who are done (congratulations by the way!… you can use these when you start your shopping next month) 😉
Stocking stuffers
Dollar Store – such a great place to get some inexpensive items to fill up that stocking. Especially important if you have the knitted ones (like we do) that stretch and stretch and stretch!
Bags of candy – you can get them at the Dollar Store, Bulk Barn or anywhere else. And who doesn't like them some candy for the holidays and beyond.
Boxes of chocolate – Yum! Enough said.
Everyday essentials – you know…socks, underwear, deodorant, toothbrush, shaving cream. A trip to the drug store will fill a good portion of that stocking.
Buy consumable gifts
This not only can be less expensive but it is good for the environment. We all have too much 'stuff' these days.
Batteries – everyone needs batteries, get a collection of the various sizes and maybe throw in a battery tester to make it a complete git.
Gift cards – so versatile and can be used for anything. You can find innovative wrapping techniques online.
Bird seed – this gift literally is for the birds! I give birdseed to my Mum every year. she's 94 years old and needs for nothing but this is something she (and her feathered friends) enjoy and something she now doesn't have to buy. A win-win.
Personal care items – Again stuff that get's purchased regularly – soap, shampoo, bath bombs, bath salts, bubble bat, and the stocking stuffer ideas above 🙂
Do up a stocking – A stocking full of a lot of smaller items makes a great gift for someone who doesn't get one anymore. So nostalgic and fun to open. Make sure you wrap up every gift individually!
A winter car-care kit – Peace of mind in a box. Suitable for the new or seasoned driver in your life (warning: some Teems may find this insulting….based on my friends recent experience with her daughter 😉 … she will appreciate it when she needs it!) 🙂
Look up unique ways to give money online  – there are so many fun ways to give money gifts. For example, the money tissue box – easier to do with one or two dollar bills which don't exist here in Canada anymore, but can work for those fivers as well 🙂
A drugstore gift basket – kind of a mix between the personal care items and stocking, except in a basket. 😉
Candles – I love getting candles! They can be expensive and not something I buy for myself all of the time. If I can stock up at Christmas for the year, bonus! (now y'all know what to get me this year) 😉
Buy Holiday-themed gifts at the end, or close to the end, of they year
Now this one is timely to this week 🙂
Decorations – now is the time to buying decorations, either for this year, or tuck them away for next year. I like to buy one or two things per season and put them away for the next year. That way, when I am unpacking my Christmas stuff, I have a little 'surprise' that I forgot about. Last year I bought 3 sets of battery-powered lights.
Holiday Crackers (the ones that go on your tree) – also a good time to buy these for this year or next. I try to buy a set after the Christmas every year and have them ready for the next year. I did that last year. And have them ready to put on my tree this year (as soon as I get it decorated) :0)
Chocolate – Chocolate themed treats go on sale just before Christmas. You can score a 'sweet" deal (pun intended) a few days before gift-giving day 😉
Christmas jewelry – this is one thing I find people typically do not by for themselves – a pair of Christmas earrings or necklace, bracelet or any other type of accessory can be a fun gift. No need to buy them at the start of the season, plan ahead and buy them closer to Christmas or after and tuck them away for next year.
DIY gifts
The best thing about DIY (do it yourself) gifts is that you can often whip them up at the last minute….or you can make them early in the year and sent them aside for gift giving later on.
Home-made bottled cranberries – Yum! Love making these and giving them out pre-Christmas so everyone has fresh cranberries for Christmas Dinner. I usually try a new recipe each year just to 'spice' things up (again, pun intended) 😉
Ornaments – Kids can make 'em, you can make 'em, so many possibilities, Just google DIY Christmas ornaments and you will have a cornucopia of ideas!
Bookmarks – Who doesn't need a book mark now and again? So many ways to make them and up-cycle – use old cards or ribbon, or paint cards (you know … the things at the paint store that have the different colors)….or get fancy and laminate something. Make it personal and put a year on it. What a lovely keepsake that can be used again and again.
Artwork – again, something you or your kiddos can do!
Sew, knit, crochet – you know that talent you have that you don't use as much anymore. Dust it off and put it to good use.
Jewelry – some of my most favorite pieces came from friends – necklaces, bracelets, earrings, So fun to make and wear.
Pet treats – Bake some holiday treats for your furry friends or for your friends furry friends 🙂
the list is endless! (It really is!)
Caution – be aware of…
I had to add a word of caution for the online shoppers out there. Again, this one might be better suited for early int he Christmas shopping schedule but wanted to get them in here…
Shipping costs – ouch! They can hurt. be sure to factor the cost of shipping into your spending plan. Or sign up for Amazon Prime. Did you know they have a 30-day free trial period? What better time to try it out.
Shipping times – As we get closer to the holidays this gets more important. I ordered something online today with a shipping guaranteed for December 24th. Gulp! Cutting it close.  Do't stress too much about this. I often have gifts for the kids that come in after Christmas Day. i wrap them and put them under the tree, extending Christmas gift-giving. they love it.
Duty charges – I have been stung with this one….too many times. And my kids still givens me items on his wish list every day from sites in the US and UK. So I am now very conscious of the extra cost for these items. Best to order them well in advance to ensure you know the true price you are paying.
My closing tips:
I was going to call this my top 3 tips, then my top 4, then my top 5 as I kept adding another. So, in closing, these are my  tips to help you save money on your holiday spending…
Start Early – start thinking about next year as soon as this one is over.
Make a spending plan – Decide on an amount yuo want to9 spend in total
Track your spending – come up with a way to track yur holiday spending – receipts, a tracking program, whatever works.
Review it at the end of the season – Check in throughout and at the end of the season to see how you did. Were you on track with your plan?
Revise it for next year – make any necessary changes for next year and treat it like a game. Just how inexpensively can yuou get through the holidays?!
Wishing you Happy Holidays Everyone … and happy, healthy finances 🙂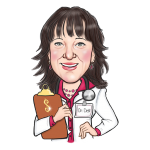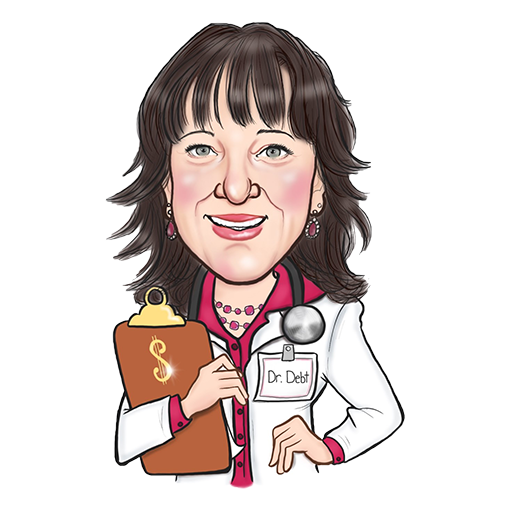 Mary Ann Marriott, LIT
Allan Marshall & Associates Inc.
aka Dr Debt