Do I have to be delinquent on my accounts to file for Bankruptcy?
There is a misconception that you have to be behind on your bills in order to file for bankruptcy.
You do not.
One might ask, "Why would a person declare bankruptcy if they are able to make their payments?"
Making your payments on time and being able to pay your bills are two different circumstances. Often when someone is struggling financially, they still maintain their payments and keep their credit rating intact while behind the scenes they are drowning in debt. The payments are being made but the available credit is then being used again. Eventually this cycle collapses when the accounts get "maxed out" and minimum payments become, essentially, interest only payments. The result being there is no more credit to use.
When exploring insolvency options (bankruptcy, debt settlements) there are some advantages to proceeding when your accounts are in good standing.
The stronger your score is going into a debt settlement, the stronger it can be coming out. That is generally true for Bankruptcy filings, not always true for Debt Settlements such as Consumer Proposals. Why? Because your credit accounts are being reported as delinquent the entire time you are repaying them under a debt settlement, essentially keeping your credit score low during the proposal period. It is almost impossible to start increasing your score until you complete the proposal (make that last payment) which can be up to five years. In a bankruptcy , however, your credit score bottoms out when you file for bankruptcy as creditors tend to file the account as closed or inactive when they receive notice of the bankruptcy and you can start increasing it during the bankruptcy period by using new credit much easier than you can while in a proposal. Don't misunderstand me. Your score following the filing of any type of debt settlement is going to be impacted negatively but the impact will be relative to where it was when you filed an insolvency proceeding.
As an example…
Scenario #1 – John and Sue file for bankruptcy. they have been maintaining their debt right up to that point. Their credit scores are in the mid 700's. After the bankruptcy, they are surprised to see that their credit scores are in the high 500's. They thought they would be lower.
More on credit reports and scores here
Scenario #2 – Rick and June file for bankruptcy at a time when their credit has been maxed out and is in collections. Their credit scores at the time of filing for bankruptcy are in the mid 500″s. Following the bankruptcy, their credit scores have dropped to the mid 400's.
As a result, it will take longer for Rick and June to increase their credit score than it will for John and Sue.
So, in summary, there is an advantage to being proactive and taking action to resolve debt issues before they come crashing down around you. It can be a challenge to see that the problem exists when you are "effectively" juggling things. There are two tests you can do to determine if you are on the road to financial ruin…
Track your income and expenses. If you are spending more than you have coming in, you are at risk.
Track your monthly debt balances. If they are increasing each month/year, you are at risk.
If either of the above are true for you take steps now to get yourself back on the right financial footing!
Wishing you happy, healthy finances,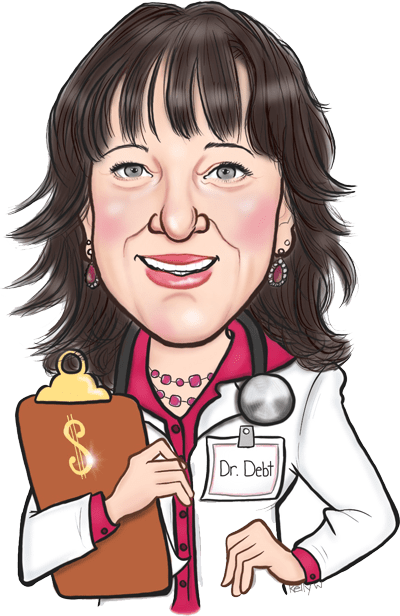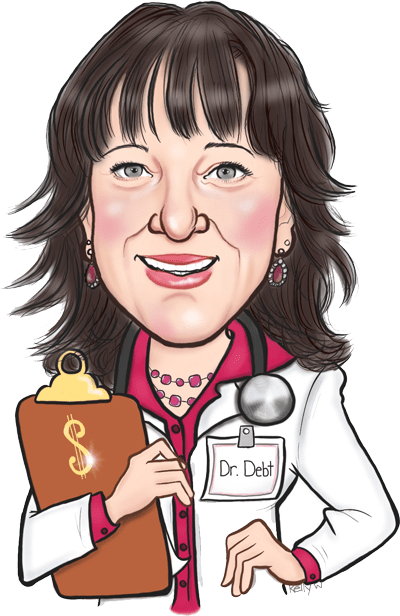 Mary Ann Marriott
aka Dr Debt