FREE Teleseminar ~ Setting up a simple 3-step spending plan.
February 20, 2016 @ 3:00 pm

-

4:00 pm

AST
FREE Teleseminar: Setting up a Simple 3-Step Spending Plan
I will make you a promise, here and now….I will not use the word "budget" in any of my teleconferences. … Seriously, I dislike the word. It has all kinds  of negative feelings associated with it and conjures up words like "lack", "restrictions" and similar 'yuck' words. Instead, you will hear me say "Spending Plan". Ah! Isn't that much better? For personal finances a Spending Plan is essential and easy. A budget on the other hand is best left to business financial statements. (Yes, I know, I used the word…I just needed to hit the point home).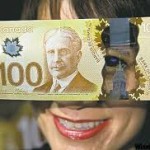 There is a distinct flaw in our upbringing. We are never taught how to manage money. Well, ok, maybe your parents taught you, or tried to…but we are making two really big assumptions here…one, you listened to them (seriously! what kid wants to hear Mom and Dad talk about money?), and two, they knew what they were talking about (they likely knew more than us, but really, where did they learn, and were they faced with the same challenges we are today?)
You might think that learning to set up a Spending plan is difficult, but there are some really easy things you to. And I am all about easy. In fact, I am, what I would call, a lazy budgeter (I mean spending planner 😉 – if there is a short cut to be had, I am seeking it and using it. And now, I am sharing it with you. Yay!
RSVP here and we will send you the call in details for this FREE event: