10 Tips to avoid credit card debt over the holidays
I was enthusiastically reminded this morning that it is 4-weeks to Christmas. I suppressed the urge to harm my co-worker and smiled politely.  Don't get me wrong, I love Christmas. It's just that Christmas on a budget can be, well, a tad stressful. So much to buy, so little funds. Fortunately I have incorporated some wonderful strategies over the years to help make this financially challenged time less stressful. Below are my top 10 tips for making it through the holidays in the black. 🙂
1. Plan in advance (a tad late for this year of course) — make a list, set an amount per person, look for bargains throughout the year, start a gift-closet/drawer etc. and keep what you buy in once place.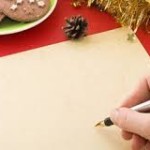 2. Look for alternatives to gift-buying — gifts from the heart mean so much more than gifts from the pocket-book, what can you make verses buy? (Ideas include but are not limited to homemade ornaments, participating in cookie exchanges, coupon books, etc.)
3. Review your points cards and cash in your points for gifts — sometimes we forget we have points and they could, gasp!, expire…put them to good use. Plan to build up points throughout the year and use them during the holidays.
4. Buy gift cards – Buying gift cards as gifts can control your spending by keeping you out of the stores and "impulse buying" just one more item
5. Plan Holiday Pot Lucks versus being the sole entertainer – It cuts down on costs and work and increase the fun-factor 6. Participate in, and teach your kids, about gift-exchanges.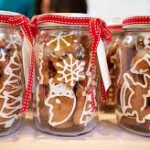 7. Leave your credit cards at home and go shopping with a budget in mind – Having your credit card with you increases the chance you will spend more.
8. Avoid the temptation to buy "just one more gift" – the risk of shopping early is that you often buy more than you originally planned. Resist the temptation to buy more when you have what is on your list Or buy it, but put it away for next year. There you go! Head start on next year already!
9.Decide how much you will spend per pay from now to the Holidays – Set a per-pay goal for the amount you can spend without going into debt from now until the holidays and stick to it! (Arguably this works way several months before Christmas but may be a necessity at this point in your holiday shopping plans).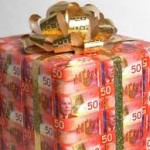 10. Use credit wisely – If its simply too late to plan to avoid using credit this year, use it wisely. Figure out how much credit you can use and comfortably pay back within a reasonable time frame (3-6 months for example) to avoid using credit for next year's holiday gift-giving/festivities. AND begin planning early next year.
That's it for now! Happy early Holidays to you all and, as always…
Wishing you Happy Healthy Finance!

Mary Ann Marriott
aka Dr Debt